Quintessence, Byron Bay's premier massage, spa therapy and beauty centre, is a unique Byron Bay environment to relax, re connect and unwind. Peace, pampering and professional care combine to create an experience of total relaxation.
Indulge yourself with our delicious menu of aromatherapy treatments, spa therapy, massage, reflexology, beauty, pampering treatments and holistic health, all designed for inner balance, well being and recovery.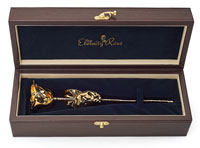 Next time you are in Byron Bay, we invite you to visit, make use of our quality Mobile Massage Service, select a treatment or enjoy one of our pampering packages. For the upcoming St. Valentine's day we now offer some special packages that include a Valentine's gift from our friends at The Eterenity Rose.
During your visit, rest assured that our earth friendly commitment leads us to search out quality eco and organic products, use carbon-neutral power and fuel and support environmental sustainable practice where ever possible, all limiting our environmental foot step and protecting the earth for future generations.